Time for another round of reviews for shit around the house. ~Yay~
All of these items I received as discounted or free by agreeing to review them. None of these are affiliate links. If I ever start doing that, you'll be forewarned so no worries!
#twodollardeals
I found these on a review site listing two dollar deals. I couldn't resist the cuteness so I bought two different packs.
Both styles have been great. I especially enjoy using the pop up kitty faces for flagging my novels for review. I varied which kitty to use based on facial expression, though I favor the black ones like the ones I have running around at home. I just wish they were double-sided so no matter which side I put it on, I'm greeted with a cute kitty and have an idea of what I flagged based on its emote.
They are seriously adorable, affordable, and I haven't had any problems with them falling out/off. Okay, so I haven't put them through the ringer, but if you mark pages and leave them there, I'm sure you'll have no problems like me. If you're flipping back and forth and manhandling them, you'll probably want a more substantial stickly flag made out of plastic.
The biggest hurtle I think for people will be the shipping though. It takes 15-30 days and mine were on the later end of that spectrum.
If they had more facial expressions (or more obvious ones) and were double-sided? They'd be my sticky notes for life. I'd bulk order so I'd never run out and make a reminder to order more.
As it stands, I recommend you buy one or two as a nice surprise pick me up for future-you or a small gift for a cute-loving friend, Especially perfect for a kitty-loving bookish friend.
Update: Sadly, the link where I got them is defunct now. I've searched but can only find other reviewers, not product pages. If you ever stumble upon them, or have a substitute for them, I'd love to hear it!

I showed this to my daughter and she just had to have it. I've been trying to get her to check the time on a watch when she's with friends so I don't have to go drag her back inside. So far no luck. Oh well, that was probably just a pipe dream anyways. But the watch was a fantastic buy.
She figured it out and programmed it herself.
Her favorite color is purple, loves cats, and emojis so the design was a dream come true for her.
The pop up time was a great novelty for her, so even if she didn't check it, she still wore it.
The girl and cat timepiece does come off to leave just the band if going into water or w/e.
Sturdy. She's been wearing it constantly, and she's not gentle on her things, with nary a stain, scratch, or problem.
There is an alarm so theoretically you could set it for dinner time or what-have-you. However, results will vary on if your kid will actually respond to the alarm.
This is an economical, budget-friendly device for those of us who need the space, have physical limitations on sharpening per traditional methods, or just suck at using the rods.
Love how it folds up and is so compact! Fits easily in my dinky drawers. I don't have enough space as it is.
It's not for serrated blades. Says so right on the package. Because so many of my knives are serrated, it's not a god-send, but it's great for the ones it works for.
I've had no issues with it at all.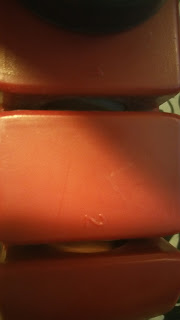 It's pretty fucking nifty and my went-to-culinary-school Roomie loves using it too. Uh, I really don't know what else to say. It works, okay?
From a noob standpoint:
Learning curve is steeped in ink splotches.
Bamboo is pretty, but the ink stains it like a mo-fo.
Comes in a nice case.
The ink is pulled in like a syringe. Easy, but can't vary how much ink you put in very well.
Ink did not flow from the nib as easily as it went in.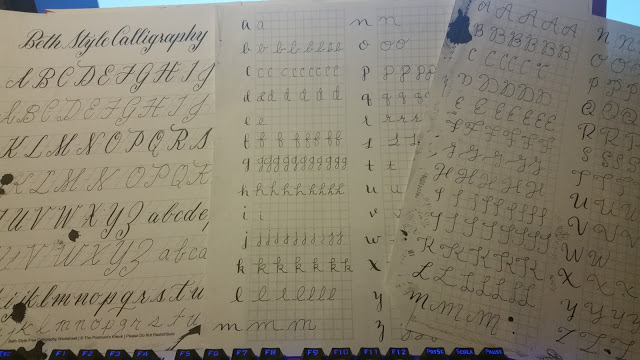 When it worked, I loved it. Making it work was a long frustrating process I don't care to repeat. Others will more experience seem to like it, but friends if you're newer to these types of pen, go a different route. The deal isn't worth it.
No allergic reactions, which I am known for.
Very sparkly and shiny.
Just a tad too big for me, as it's weighted down and doesn't stand straight on my ear lobes.
Goes with everything.
Never slipped off or lost a backing.
Cute tiny little box but it has no earring holes, they just rattle around in it.
Would gladly buy again.
Home and Garden Co. Adult Colouring Therapy Book 64 pages
Great Variety. Not all one style, difficulty, or subject. Myself, my daughter, and my mother all found pages we loved.
We especially loved the pages with the thicker, darker areas to really make the design *pop*
One sided pages, yay!
Paper is a good quality. Stands up to markers and pens without ripping and sagging.
Markers will show on the back (duh). One of the reasons I always tear my pages out.
Cheaper, affordable not like most bargin bin coloring books on Amazon.
Would buy again.



As always, let me know if you have any questions, comments, or requests.
Related Posts